Sommer Ray, an American Instagram model and influencer, has more than 26 million followers on her Instagram accounts. Her fitness videos on her YouTube channel are also getting millions of views. The influencer gained attention with her photos showing her sexy body. Let's take a deeper look into the personal life of Sommer Ray and her boyfriend.
But her personality and attitude also played a significant role in attracting more fans and followers for her content. With all the fame and attention she is getting from her fans and followers, her personal life is also not a secret.
Sommer Ray Boyfriend
With her excellent personality and perfect body, and mesmerizing beauty, the influencer has plenty of suitors. According to news, Sommer Ray is currently single. But let's take a look at her past hookups and relationships.
RiceGum
Ray became a member of the Clout Gang, a group of influencers, in 2017. RiceGum, an American rapper, and YouTube personality were rumored to be dating Sommer in 2017. Both influencers are part of the Clout Gang. But there was no confirmation regarding their romantic relationship.
Bennet Sipes
The 26 years old Love Island Season 2 contestant surprised the show when he mentioned that he dated a famous personality.
Bennet Sipes confirmed that he dated Sommer in February 2018, but the relationship did not last long. According to Bennet, their relationship was serious, but they parted on bad terms after living together. Sommer Ray is the only past relationship that Bennet talks about during the Love on Island show.
Max Ehrich
Rumors about Sommer Ray dating Max Ehrich, a dashing and multi-talented actor, circulated in August 2017.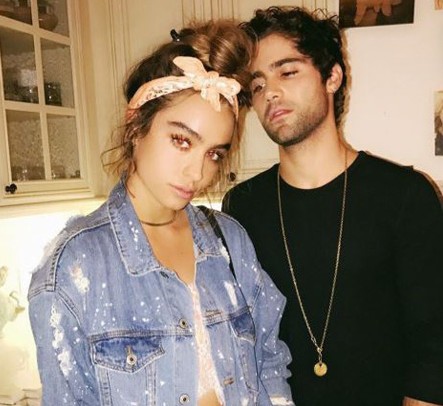 Although the two did not confirm their romantic relationship, fans and reporters saw them multiple times together, and they had been inseparable for a couple of months. The end of their relationship was not clear.
Machine Gun Kelly
Colson Baker or also known as machine gun Kelly is an American rapper, singer, and songwriter. Photos of Sommer Ray and Machine Gun Kelly while holding hands and kissing circulated on the internet in February 2020.
The rapper confirmed her relationship with Sommer when he retweeted their photos while kissing during a trip to the Bahamas. The rapper and influencer know each other since 2017 when they both have an appearance in Wild 'N Out TV Show.
But their three months relationship ended on April 2020 when MKG tweeted about Sommer getting her stuff during her birthday. A third party was the rumored reason for the couple's break up.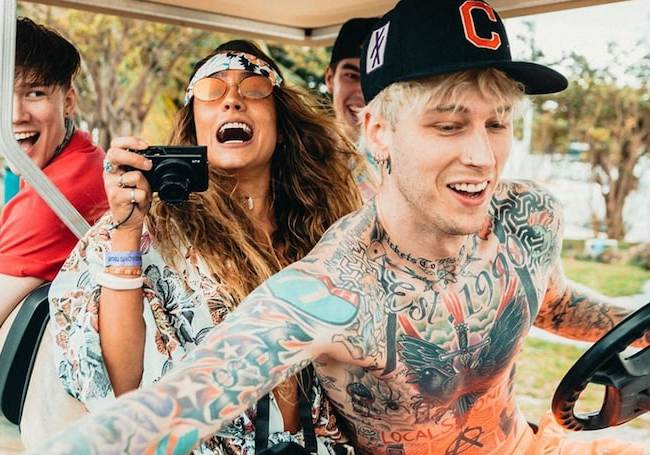 In an interview with PEOPLE, Ray told them that MGK cheated on her with Megan Fox. Months after their break up, photos of Megan and Machine Gun Kelly circulated the internet. Kelly and Fox went public on their relationship in May 2020 after their images leaked.
Tayler Holder
Like Sommer, Tayler Holder is an influencer and an internet celebrity. Tayler is a social media star with millions of followers on his YouTube, TikTok, and Instagram accounts.
There is no confirmation on how they met, but being in the same industry might lead them to each other's path. In May 2020, rumors about them dating sparked when Tayler posted a Tiktok video with Sommer.
Sommer posted a TikTok video of her while dancing with Tayler and Jena Fumes, Jason Derulo's Girlfriend. After those videos, Tayler and Sommer posted more Tiktok videos together, showing how they got close together. More and more videos follow, convincing the viewers that the two are romantically dating.
In June 2020, Tayler made their relationship official by posting photos of him and Sommer on his Instagram account, and the fans loved it. However, in the same month, Tayler and Sommer unfollowed each other on Instagram, making their fans confused and frustrated.
After that drama, the issue of the friend zone sparks when Tayler told their fans that they are just friends while spotted having dinner together.
And to add more confusion and frustration to their followers, the two influencers posted Tiktok videos together again. More and more sweet Tiktok videos came after that.
But the drama continued when the fans spotted Tayler with Charly Jordan while having a romantic lunch. Tayler then confirmed the end of his relationship with Sommer with a tweet stating he is single.
Sommer Rays past relationships show that the influencer surely does not settle for less than she deserves. Her relationship with those gentlemen did not last long, but Sommer is at the peak of her career. Aside from being an influencer and social media star, Sommer is also a rising entrepreneur with her current clothing line and fitness app.