Katy Hearn started as a fitness expert and personal trainer. She is also an influencer on social media, with many followers on her Instagram account. Additionally, Katy owns KatyHearnFit, a website dedicated solely to everything related to fitness.
Katy Hearn As a Fitness Model
Katy Hearn started her interest in fitness in 2012 when she had just turned 21 years old and was still in college. It was when she was going through her pictures from her birthday party. She realized that she'd gain a lot of weight then.
Katy rushed to the weighing scale. And the truth slapped her harshly. She had gained 15 pounds. The busy college student never noticed the weight that she slowly gained while in university. Studying and partying occupied her time, just like a typical college girl. Katy realized that she had gone lazy and let go of her body.
She ate a lot of fast food and was often out drinking beer with her friends. However, her busy college life also prevented her from doing any exercise at all. Subsequently, she enrolled herself in a fitness gym and worked on her fitness goals. And that was it; she got hooked on getting fit.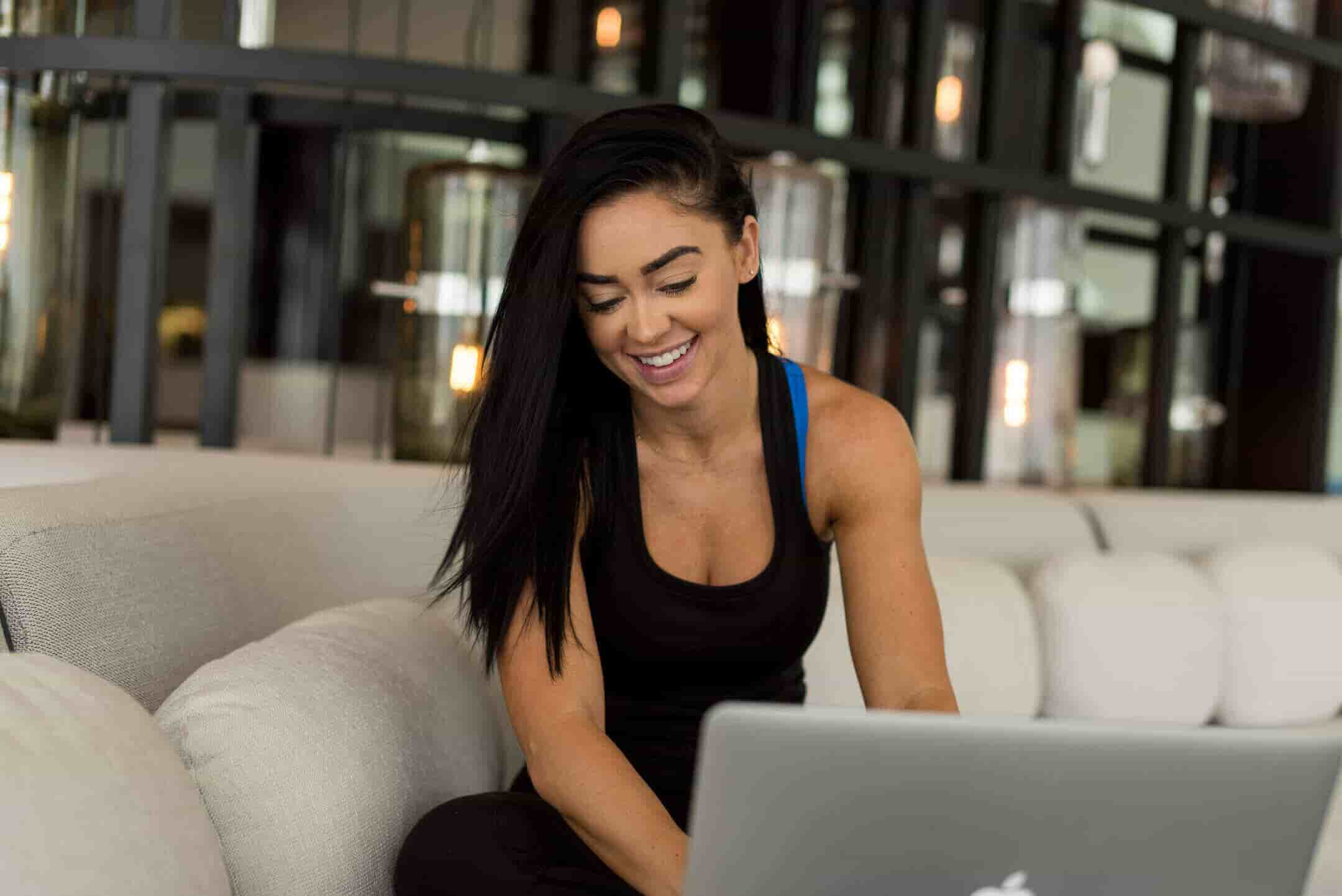 She wanted to learn more so she opened an Instagram and Twitter account to follow famous fitness experts without realizing that she will one day be a fitness celebrity herself. After losing all that weight in college, Katy felt excellent about herself. She then realized that she wanted to help others. This inspired her to start a fitness training career. After getting her license as a fitness trainer, Katy slowly built her name.
She started with only a few clients. And they were all delighted with the results. Eventually, she gained more clients through referrals. She now has a website of her own where she provides online training. As a fitness celebrity, she has modeled for various brands and has been featured on magazines and billboards.
What Is Katy Hearn Macro Calculator?
The Katy Hearn macro calculator is featured on her website. And it is a fantastic fitness tool. It is a type of fitness calculator that computes the number of macronutrients that your body needs. This computation is based on your physical traits, age, level of activity, and target weight.
The Katy Hearn macro calculator is based on the principle that the fastest way to lose weight is by counting macronutrients. The most common mistake that fitness enthusiasts make is that they count calories.
It has been discovered that it is more effective to determine the macros or macronutrients that your body needs. Macronutrients are divided into three groups, namely protein, fat, and carbohydrates.
If you use the calculator, it provides you with a detailed list of each macronutrient that your body needs. This will be based on how active you are each day. As a whole, you can use the macro calculator for various goals such as weight loss or gain or just weight maintenance.
Gym
The Katy Hearn Gym first opened in 2016 in New Albany, Indiana. Katy Hearn, in tandem with her husband Haydn Schneider, put up the fitness facility.
The modern gym features state-of-the-art equipment that provides all your fitness needs. Gym membership is available in annual, semi-annual, and monthly options. Also, they offer day passes for those who do not want to avail of a long-term membership.
Katy Hearn Net Worth
Katy Hearn has an approximate net worth of $2 million. Her revenues come from her popular social media platforms, businesses, endorsements, and modeling stints. In, addition Katy also sells her merchandise on her website. Her paid fitness programs have gained popularity through the years and have earned a lot of subscriptions.
Age and Date of Birth
Katy was born on September 6, 1991, in Louisville, Kentucky. She was very skinny growing up and had no interest in sports or other physical activities. This year, Katy will be celebrating her 30th birthday.
Her Spouse and Dating Life
Katy married Haydn Schneider, who is also a fitness celebrity, trainer, and model like herself. Haydn posts photos and videos of his workout routine on Instagram. The couple met through Instagram in 2015. They tied the knot in 2016.