Adriene Mishler is an American yoga instructor, actress, entrepreneur, and social media influencer. She is known for her "Yoga with Adriene" YouTube channel. She also has a "Find What Feels Good" video subscription service. Read this to know Adriene Mishler's net worth.
Wiki
Adriene is a native of Austin, Texas, having been born and raised there. Her mother, Melba Martinez, is an actress of Mexican heritage known for her work in movies like Night Falls on Manhattan and Gretchen. Her father is Rick Ray Wilson Mishler.
Adriene enrolled in a yoga certification class and earned her license to operate in Austin, Texas. In August 2012, Mishler began a YouTube channel called Yoga with Adriene.
She co-owns Practice Yoga Austin, a yoga studio in her hometown of Austin, Texas. Registrations are free, but the studio accepts donations. With the COVID-19 pandemic shutting down non-essential services, PYA also offers online yoga sessions on Zoom.
Despite running a successful business empire, Adriene still remembers her roots. She never shies away from connecting with people, whether online or in live meets, talks, seminars, and workshops.
Since 2015, Adriene has held the 30-day yoga challenge. Every day for the next month, beginning on New Year's Day, Adriene posts a new yoga video. The point of the exercise is to start the year on a positive note and inspire people. She wants people to be Zen via the practice of yoga.
Adriene is among the most influential figures in the world of yoga and fitness. Adriene has been profiled in esteemed publications as The New York Times, The Guardian, USA Today, and Women's Health Magazine.
Socials
Adriene's work resonated with audiences around the globe and garnered nearly 10 million subscribers. Furthermore, her videos have been viewed more than 943.067 million times.
Subsequently, Adriene launched a subscription-based yoga video service, Find What Feels Good, in 2015. The subscription service was so successful that it spawned an online community, FWFG Kula. The app is described as a "free private space" to "connect with others about yoga and living life the FWFG way."
Adriene is available on Instagram as well.
Movies and TV
Through her mother's contacts in the film industry, Adriene tried her hand at acting. She appeared in minor roles in movies and TV shows. Joe, Austin High, and Good Night are some of her movies.
However, after having a transcendental experience while doing yoga, Mishler knew she wanted to be on the giving end of one.
Is Adriene Mishler Married to Husband or Dating a Boyfriend?
Adriene Mishler is notoriously tight-lipped about her personal life. Based on some of her social media posts, Mishler is in a long-term relationship. However, the identity of the mystery man who holds Adriene's heart has yet to be disclosed.
Mishler makes sure to keep tabloids guessing by posting snaps of her boyfriend with his face or head out of the shot.
Adriene Mishler Net Worth
Based on data parsed from various sources, Adriene Mishler's net worth is $1 million. A titan in the world of yoga and fitness, Mishler has several revenue sources.
As a licensed yoga instructor in Austin, Texas, Mishler makes upwards of $40,000 annually. Furthermore, she owns a $9.99/a month ($99.99/a year) video subscription service.
Mishler has a running sponsorship and partnership deal with the multi-national apparel company Adidas. Through her partnership with Adidas, Mishler launched a signature line of T-shirts, tank tops, sweatshirts, necklaces, bags, water bottles, and other accessories.
In addition, Adriene Mishler runs a YouTube channel that has 10 million subscribers. According to socialblade.com, she makes an estimated $4.6K – $73.3K monthly ($55K – $879.2K annually) through the channel alone.
Age
Adriene Mishler was born Adriene Louise Mishler on September 29, 1984. At the time of this writing, Adriene is 36 years old.
Height and Measurements
According to IMDb, Adriene stands at 5 feet 6 inches (1.68 meters). She reportedly weighs around 182 lbs (82.5 kg).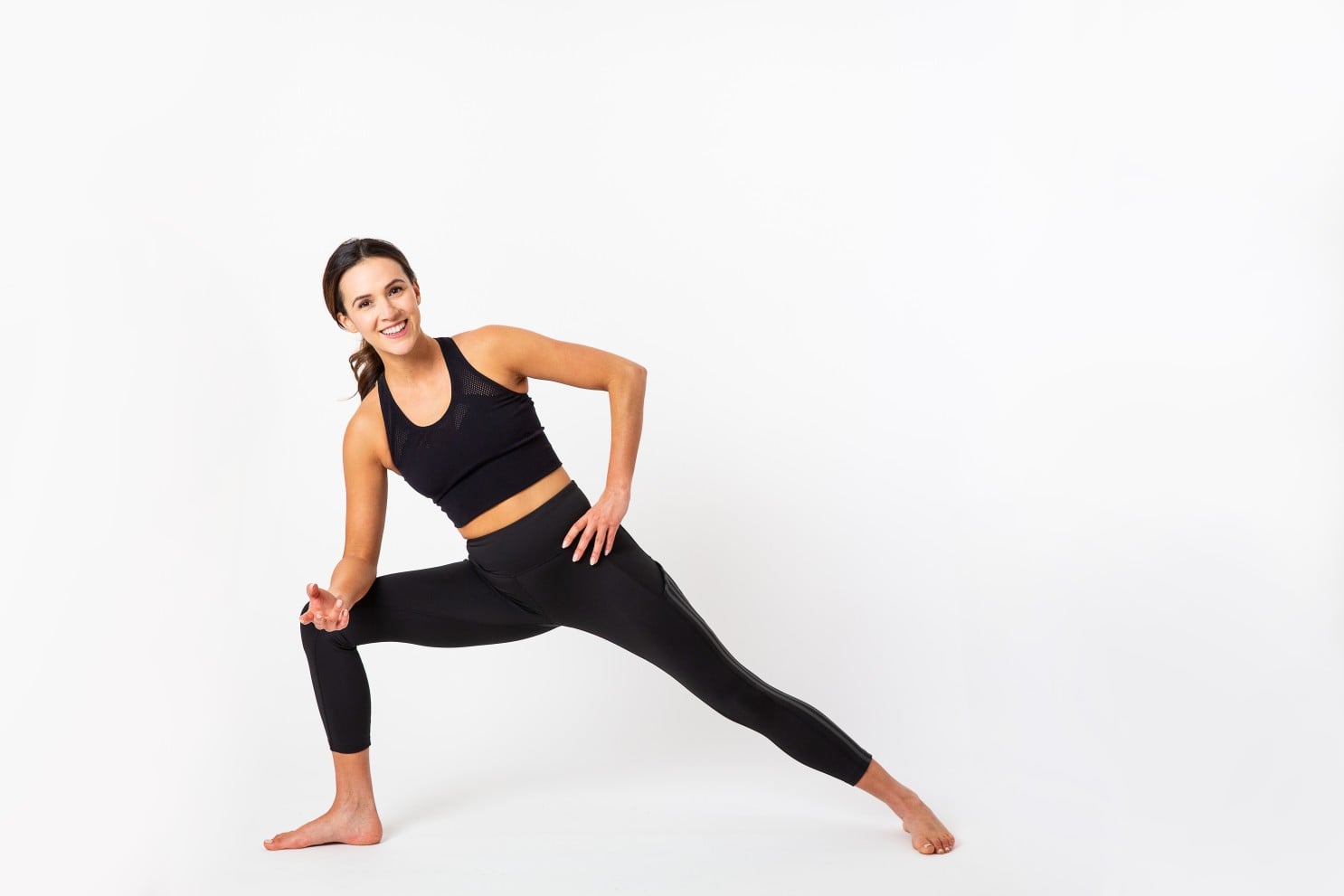 Personal Information
Information   
Details   
Date of Birth   
September 29, 1984
Place of Birth   
Austin, Texas, USA
Nationality
American
Birth Name   
Adriene Louise Mishler
Famous Name   
Adriene Mishler
Age   
36
Height
5 feet 6 inches (1.68 meters)
Profession   
Actress, Yoga Teacher, Entrepreneur
Married
No
Children
No
Net Worth   
Approx. $1 Million
Online Presence
YouTube, Instagram, Twitter, Facebook, Official Site
Filmography
Movies: Fall to Grace, Austin High, Good Night, Everybody Wants Some!!

TV Shows: Friday Night Lights, American Crime, Day 5