Nearly three years after their split, Jillian Michaels and her then-fiancée Heidi Rhoades remain relevant to this day. Michaels and Heidi were together for almost a decade from 2009 to 2018 and had two children together.
Know more about Jillian Michaels and her relationship with her wife, Heidi Rhoades.
Heidi Rhoades is the former wife of Jillian Michaels
Jillian Michaels and Heidi Rhoades began dating back in 2009. They got engaged in late 2015 while filming Michaels' reality show on E!, Just Jillian. The episode aired in March 2016 and saw Michaels pop the question at a private movie theatre. Michaels had already given an engagement ring to Rhoades unofficially. Therefore, she instead put an engagement ring on her finger to make things official.
Jillian Michaels ex-wife, Heidi Rhoades
Jillian Michaels is a Hollywood personal trainer, author, entrepreneur, and TV personality. She is the star of such TV shows as NBC's The Biggest Loser and her reality show on E!, Just Jillian. Additionally, Michaels has also authored several books. The books are health and diet-related. Furthermore, Jillian has launched a smartphone app related to health and fitness.
Heidi Rhoades, on the other hand, is a music manager who doubles as a yoga instructor.
Children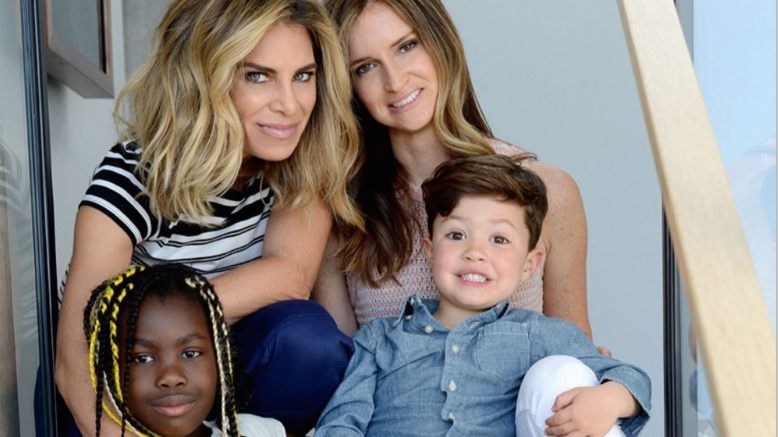 They had two children among them: a son, Phoenix Michaels Rhoades, and a daughter, Lukensia Michaels Rhoades. Lukensia was a two-year-old Haitian-born when the couple adopted her in May 2012. In the same week that they adopted Lukensia, Heidi gave birth to Phoenix on May the 3rd.
Divorce
Michaels and Rhoades called off their engagement in June 2018 after nearly a decade together. Michaels confirmed the news via her Instagram. She said on the platform that they were "better friends and parents living apart than staying together." Furthermore, she also said that they would co-parent their two kids.
In early 2020, Michaels officially ended her "domestic partnership" with Rhoades after hammering their child custody settlements. They reportedly split custody of their two children. According to the custody agreement, Michaels got the children 40 percent of the time. Rhoades, on the other hand, spent 60 percent of her time with her son and daughter.
Michaels had to cough up $2.4 million in advance child support payments and an additional $2,000 monthly payment. Furthermore, they also split their assets with Michaels keeping their $5.8 million Malibu mansion. Rhoades, on the other hand, got their $2 million Topanga home.
Since mid-2019, Jillian Michaels has been in a relationship with the then 34-year-old fashion designer Deshanna Marie Minuto. The couple frequent red-carpet events together and blush over each other on their social media platforms.