Jeff Nippard is a Canadian fitness athlete, bodybuilder, and powerlifter. He is the founder and owner of Jeff Nippard Fitness, an all-in-one fitness program. Likewise, he is also the author of The Ultimate Guide to Body Recomposition.
Who Is Jeff Nippard?
Jeff Nippard is a professional bodybuilder, powerlifter, fitness expert, and YouTuber. Combining real-world experience borne of years of competing professionally and a college degree, Jeff brings a unique and scientific approach to fitness and health.
Likewise, he majored in biochemistry at the Memorial University of Newfoundland and went on to earn a Bachelor of Science degree. Following his graduation, Nippard trained under his mother to get into professional bodybuilding and weightlifting.
Meanwhile, his hard work paid off as, in 2012, Jeff was named Mr. Junior Canada for Natural Bodybuilding. In 2014, Jeff competed at the WNBF Natural Muscle Mayhem and was named the overall champion.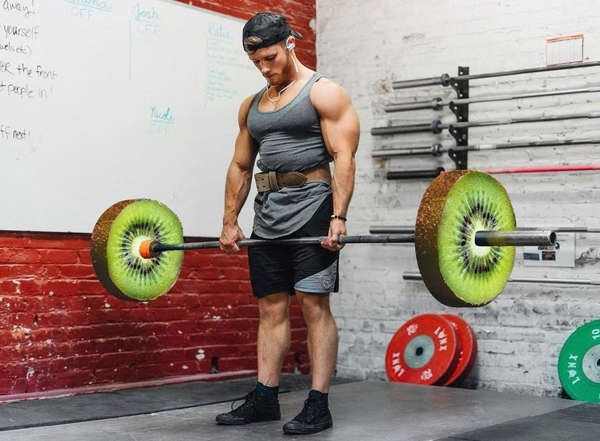 Career
A career highlight for Jeff was benching 336 lbs at the 2014 Canadian National Powerlifting championships. In the same competition, Jeff deadlifted an ungodly 518 lbs and squatted 502 lbs.
Despite sporting an enviable physique, Jeff proudly claims that he is all-natural and drug-free. Backed by science and hard work, Jeff has never needed any enhancement drugs.
The 30-year-old has over a decade's worth of experience coaching other professionals, athletes, and fitness buffs. Furthermore, Nippard has traveled nationally and internationally to hold talks, seminars, and workshops on health and fitness.
Likewise, he has had appointments at the University of Iowa, the City University of New York's Lehman College, and the 2019 Ultimate Evidence-Based Fitness Conference.
Moreover, he is the founder of Jeff Nippard Fitness, an all-in-one fitness program. The program features Jeff's signature workout programs and diets.
Besides Nippard, the program features several other fitness trainers who bring something novel to an already stacked program. Among the trainers is Jeff's mother, Denise, who specializes in women's fitness.
Currently, Nippard runs two successful YouTube channels. His primary channel has over 2.5 million subscribers. The channel features his workout videos, diet recommendations, and other fitness-related content.
Furthermore, he has a separate YouTube channel for his podcast, currently at 20.3k subscribers. He also has an Instagram with 638k followers as of 2021.
Jeff Nippard Age
Jeff Nippard was born in Kelowna, BC, on October 6, 1990. As of this writing, Jeff is 30 years old.
Height and Measurement
Jeff Nippard is officially billed at the height of 5 feet 5 inches (1.65 meters).
Being of short stature in an industry ruled by giants, Jeff had to work doubly hard to be taken seriously. Through sheer determination and force of will, Jeff is able to stand toe-to-toe with the best bodybuilders in the world.
Jeff boasts an impressive-for-his-height weight of 158 lbs. (72 kg). What is more astonishing is that Nippard claimes that he is all-natural. His physique is, no doubt, desirable to even his tallest contemporaries.
Girlfriend
Jeff Nippard is in a relationship with Stephanie Buttermore, a fitness model, social media influencer, and YouTuber. Buttermore holds a Ph.D. in pathology and cell biology from the University of South Florida.
She has over 1.1 million subscribers on YouTube and is a self-described "cancer research scientist who loves fitness."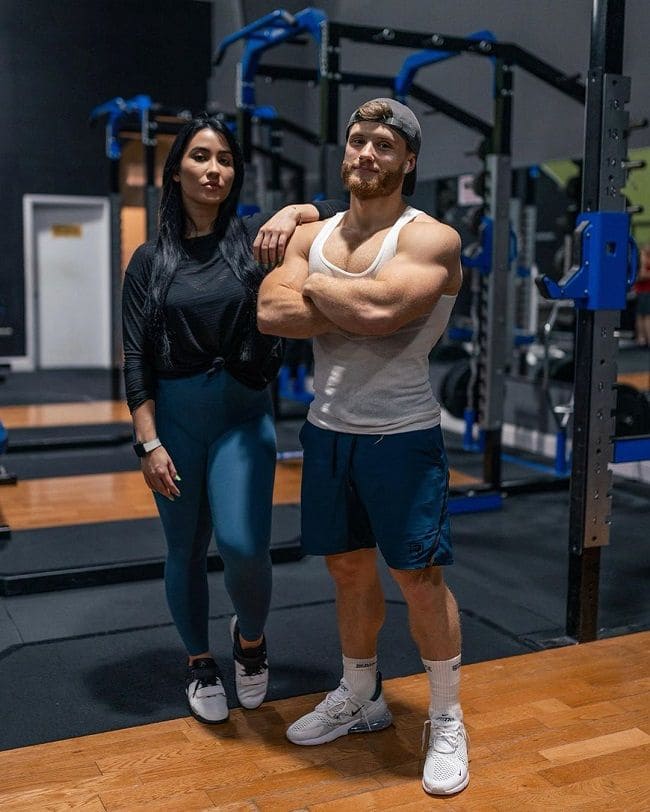 Her channel deals with all things relating to health, lifestyle, and science. Her most famous videos have garnered tens of millions of views, including videos on a healthy diet, weight loss, workout, and the like.
Additionally, she has nearly 650k followers on Instagram and frequently appears on Jeff's social media to work out or simply chat.
Parents
While not a lot is known about Jeff's parents, Jeff speaks highly of his mother, Denise Henstridge. In addition, Denise is a fitness enthusiast like her son and works out religiously.
In a Mother's Day post earlier this year, Jeff wrote a glowing tribute to his mother on Instagram, saying,
"Her commitment to health, fitness, and personal growth is so inspiring!"
View this post on Instagram
Denise, who has her own Instagram, doesn't shy away from gushing over her two sons: Jeff and his brother, Bradley Nippard. In a Mother's Day post, Denise posted a picture of herself flanked by her sons. The text accompanying the photo read:
"Feeling blessed to be a mom to these 2 incredible people! [Jeff] and [Bradley] much love."
Furthermore, Denise is also complimentary about Jeff's choice in companionship. Likewise, she gets along with Stephanie and has nothing but good things to say about her. In one post, she called Stephanie a "wonderful lady," and in another, she called her a "beautiful princess."
However, according to some online sources, Jeff's father, who remains unnamed as of this writing, is a businessman. Jeff's father is not present in his life for all intents and purposes, and he was raised by a single mother.
Does Jeff Nippard Have a Baby?
As of this writing, Jeff does not have any kids. Moreover, he and his girlfriend Steph are both successful entrepreneurs with their respective businesses to take care of. Hence, they have not taken that leap into parenthood. Should they decide to settle down and start a family? Their fans would not begrudge them but instead rejoice.
| | |
| --- | --- |
| Information    | Details    |
| Date of Birth    | October 6, 1990 |
| Place of Birth    | Kelowna, British Columbia, Canada |
| Nationality | Canadian |
| Birth Name    | Jeff Nippard |
| Famous Name    | Jeff Nippard |
| Age    | 30 |
| Height | 5 feet 5 inches (1.65 meters) |
| Siblings | 1 |
| Alma Mater | Memorial University of Newfoundland |
| Profession    | Bodybuilder, Powerlifter |
| Net Worth    | $800 Thousand |
| Dating | Stephanie Buttermore |
| Online Presence | YouTube, Instagram, Twitter, Official Site |