The American Youtuber is born Steven Jay Williams on July 24, 1974, and grew up in St. Paul, Virginia. However, he is more popularly known to his followers as Boogie2988. More than 4 million fans follow his Youtube channel.
He is famous for his videos where he rants, as the character Francis, about the nerd culture and video games. Get to know more about Boogie2988 and his weight loss.
Boogie2988 Weight Loss Journey
Boogie2988 grew up as an obese child, which is one reason why his childhood was miserable. He had always endured bullying because of his weight. He struggled with obesity all through his adult life. In addition, he also suffered from lymphedema, diabetes, and depression.
What bothered him about his obesity is not the weight but that it limits what he can do. Because of this, Boogie2988 decided to go under the knife.
The problem is that he weighed 597 pounds at that time. The doctors required weight of 450 pounds to get clearance for operation. He managed to get a doctor from Mercy Network. Boogie2988 attended orientation sessions before surgery. On August 1, 2017, he finally underwent gastric bypass surgery.
Current Weight: Before and After Looks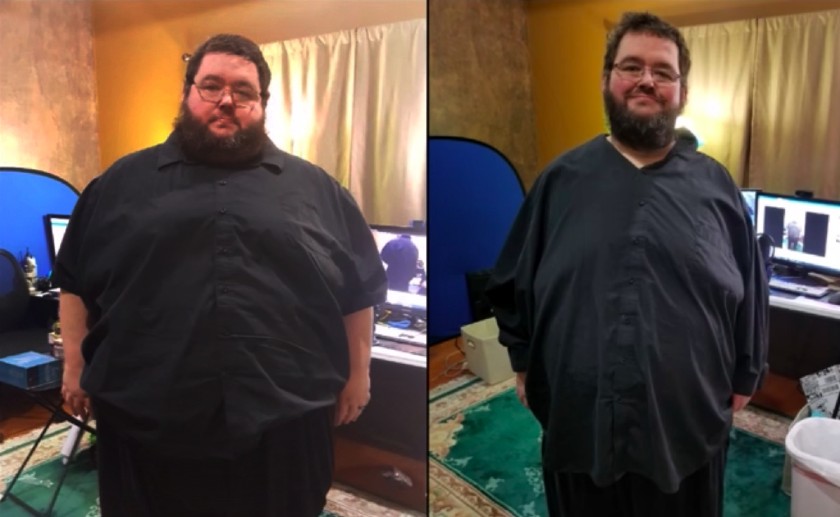 After his successful surgery, Boogie2988 rapidly lost weight. According to him, he shed 30 pounds within 28 days. After 18 months, he lost a whopping 237 pounds. He now weighs only 360 pounds. But his only problem now is his loose skin, and cosmetic surgery might be the only solution to that.
Wiki
Boogie2988 studied at the University of Virginia but later dropped out. As a result, he moved to Arkansas, where he never left his home for seven years.
This made him discover the potential of becoming a Youtuber. His videos range from rants to serious topics such as mental health. Boogie2988 has been at the center of various controversies over the years.
In 2018, he was accused of profiting from mental health issues through his partnership with Betterhelp, a counseling service. That same year, LGBT activists protested his participation at a charity event of Dungeons and Dragon because of his ties with Gamergate. Then in 2019, he faced issues on tax fraud. He also faced accusations of racism in his past videos.