The American rapper Action Bronson was born Ariyan Arslani on December 2, 1983, in Flushing, New York City. He is also a television host and a chef. His family owned a restaurant in Queens, where he developed his love for cooking. Get to know more about Action Bronson and his journey of weight loss.
Weight Loss Journey of Action Bronson
The rapper from Queens has always been overweight ever since he entered the music scene. He was 400 pounds at his heaviest. Even as a child, he had always been overweight.
For most of his adult life, he never really considered losing weight. He was happy the way he was and saw nothing to be changed about his health and weight. The birth of his son in 2019 changed all that. He had that growing fear inside him that he may not be around to see his son grow up if he continued his unhealthy lifestyle.
At that time, he had several health issues already. Bronson was already battling diabetes, asthma, and eczema. He never really put any thought into the food that he was putting into his body. The rapper mainly ate unhealthy food and in gigantic portions at that.
Having his travel show did not help with his weight at all. He traveled all over the world for his show, and of course, he had to taste the local food of each place he visited.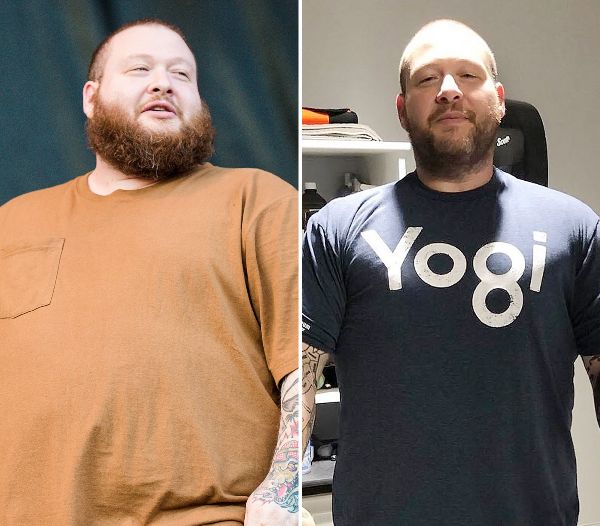 Diet and Exercise Regimen
Action Bronson, with his son as an inspiration, started a strict diet and exercise regimen. He wakes up early to exercise every single day. Action is usually up as early as 4 am to start his day. He also makes sure to eat a nutritious breakfast to fuel his rigorous exercise routine.
His usual breakfast is a protein shake, rye bread, and egg whites. After his healthy breakfast, he begins his workout with Dave Paladino, his trainer. His workout session consists of 45 minutes of intense exercise and boxing.
In addition, he also does bench presses and weight lifting. After his intense workout, he takes another protein shake to refuel his body for the day. As a chef, he has always loved food. His new healthy lifestyle has not diminished his love for food at all.
Now he takes the time to look into the nutritional value of everything that he eats. He still loves food, but it is now all about healthy food.
Strict Diet Plan
Being a chef, Action Bronson knows his way around the kitchen and can get quite creative with his food. But it is crucial that he primarily consumes proteins. For lunch, Action eats up to 10 egg whites and some chicken meat. Also, he makes sure to eat lots of vegetables.
In the past, his weakness has constantly been munching on snacks. To curb his craving for a snack, Action drinks another protein shake. Or he snacks on healthy food such as roasted nuts.
His dinner often consists of white chicken meat and broccoli. Although he has a strict diet plan, he still indulges himself in meals that contain carbs. But he has sworn off dessert. However, he only eats raw cocoa or almond butter.
Current Weight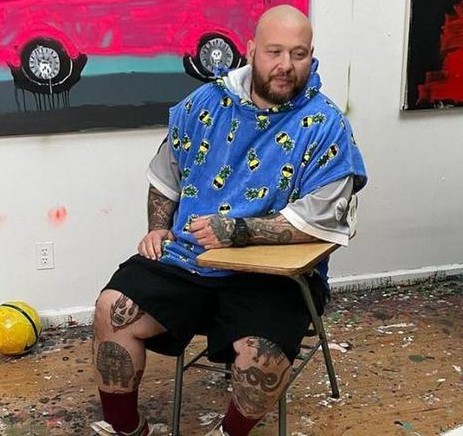 Action Bronson had a starting weight of 400 pounds, and in one year, he has managed to lose 127 pounds. Truly he has achieved so much in a short span of time.
He is pleased with his progress but he wants to take his weight loss journey one day at a time. He plans on continuing to push himself to follow his strict diet and workout regimen religiously.
Wiki
After high school, he studied culinary at the Art Institute of New York. After graduating, he took jobs at several restaurants but was rapping on the side.
He focused solely on rapping after being jobless due to a broken leg. Bronson is the host of The Untitled Action Bronson Show, a talk show and variety show. His other show is Fuck That's Delicious, a travel show. He often collaborates with other famous rappers and chefs for his show.
His travel show inspired him to write a book published in 2017 bearing the same title as his show. Action debuted his first album from a major record label in March 2015.
The album was entitled Mr. Wonderful, and it reached the Top 10 of the Billboard 100 at that time. The rapper is known for songs that are imbibed with sometimes clean but often dirty humor. His music influences are Ghostface Killah and Kool G Rap.