Katie Austin is a rising fitness trainer famous for being the daughter of a celebrity fitness trainer, Denise Austin. Rarely do we see children follow in their parent's footsteps? However, Katie shares her mother's passion for fitness and is continuing to outgrow her.
But now, Katie is a renowned sports and body trainer who has over six years of experience. She is also a content creator of her YouTube channel. Initially, Katie started as a sports reporter and co-host of various game channels. However, she shifted her interest in wellness and bodybuilding.
Many may know her as a content creator of fitness-related blogs, articles, diet plans, lifestyle, and motivation. But all in all, Katie is a positive energy to be with who can lighten up anyone's mood.
Let's dive in to get more information about Katie's age and net worth. Also, learn her Wikipedia-type biography right here.
Denise Austin's Daughter is a Fitness Instructor/Personal Trainer
The second daughter of Denise Austin began her professional career as a fitness coach in 2016. But she had legit aspirations to become a trainer from a younger age, as told by her mom.
Though Katie is available on YouTube to instruct her followers by posting videos, she also launched her app for people's convenience. Through her app, people can get workout videos on demand and exercise in the comfort of their homes.
Katie's mother used to appear on TV, whereas Katie appears on various fitness-related YouTube channels. She is following her mother's career every step of the way. Since Katie is still new to this field, she may not have many clients. However, her workout session has been liked by countless people.
Workout Regimen
In an interview, Katie Austin opened about her techniques and how they target specific muscle groups. Her specialty is combining explosive workouts such as High-Intensity Interval Training (HIIT) with muscle-building exercises.
Intense workouts are short but effective, whereas weightlifting gives strength and mass. The combination of these exercises is best for optimizing body fat at the same time shaping up to one's muscle structure.
Katie involves calorie-burning cardio exercises such as running, jogging, and dance. For sculpting the legs, chest, and arms muscles, she prefers people to work out using weights like dumbbells if available.
Education
Katie Austin graduated from the University of Southern California with flying colors in 2016. Austin majored in communications with a minor in media studies.
However, to become a professional fitness trainer, Katie had to obtain a personal trainer certification. She did so by clearing the certification exam held by the Athletics and Fitness Association of America (AFAA).
Net Worth and Income
Katie Austin has an actual net worth of $2.5 million as of 2021. Having such an impressive wealth at only 28 years of age is simply outstanding.
Initially, Katie made some money by working as a co-host and reporter at various sports-related networks.
Trainer
Currently, her profession as a fitness instructor is her first source of income. A typical personal trainer earns between $50,105 and $85,311 in the area she lives. Likewise, Katie makes extra bucks through private coaching and training as well.
Online shop
Katie has merged with other brands such as Halo Sport, through which she sells numerous sports essentials. Her famous Fit Kit program costs $29 that includes resistance bands, booklets, and sliders.
Katie Austin App
Those who wish to subscribe to Katie Austin's workout routines outside the state or country can do so by downloading her app at the cost of $9.99 per month or $24.99 for 90 days. Inside this software, one can get unlimited access to every on-demand premium video, diet plan, exercise calendar and reminder, a dynamic range of workout videos, etc.
Her app is available in Apple's app store as well as Play Store for Android devices. So far, thousands of people have subscribed to Katie's app. Hence, this has had a massive hand in increasing her wealth.
YouTube
Lastly, Katie is a YouTuber with almost 110k subscribers. Katie has a decent earning through YouTube, too, as her video gets well over 10k on average.
Age and DOB
Katie Austin, whose real name is Katherine Reed Austin, was born on the 2nd of October 1993. As of 2021, Katie is 28 years old.
Katie Austin Parents and Wikipedia
Katie Austin was born in a family of four in Washington D.C. Her mother, Denise Austin, is a prominent fitness model and trainer known to everyone in the 90s. Moreover, Katie's mother was one of the essential members of the President's Council on Sports, Fitness, and Nutrition (PCSFN).
It was as if Denise was destined to be an athlete as she was good at gymnastics from a young age and was also the athletic scholarship recipient. Not only that, but she was Katie's role model. The mother and daughter are present on YouTube and often make videos together.
Similarly, Katie's father is also a famous individual. His name is Jeff Austin, and the fans know him as a renowned tennis player. Jeff is the brother of another prominent tennis player, Tracy Austin.
The list of athletes does not end there in the family. Katie also has an older sister named Kelly Austin, who used to be equally active in sports and fitness as her mother and father. During Kelly's time at the University of Virginia, she was a vital team member of the women's lacrosse team.
But in the latter stages of Kelly's life, she shifted her focus to the arts, music, and film industry. The member of Phi Beta Kappa was the music coordinator at Lone Wolf Music Supervision. Currently, Kelly serves as a director at Concord. Her Wikipedia page does not exist.
Love Life and Relationship
Up until 2019, Katie Austin was in a happy relationship with her ex-boyfriend. His name was Bryce Alford. Bryce is an American basketball player who is scoring points for a Portuguese team, SL. Benfica. He was a former basketball athlete at his university as well.
The whereabouts of Katie and Bryce's meeting are still unknown. However, some sources claim that Katie met Bryce met each other at the university. Fans know the couple has been dating for a long time. It was sparingly clear as both often post each other's pictures on their social media.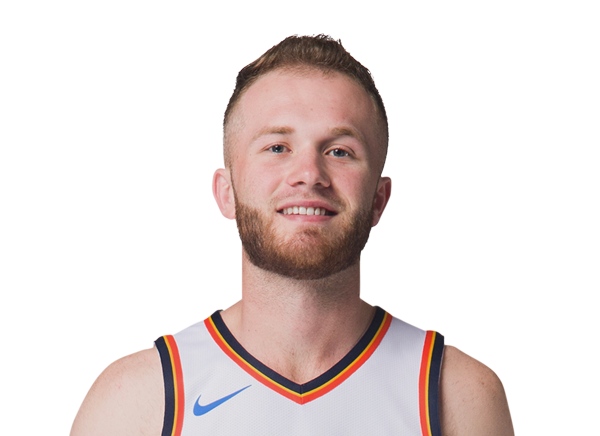 Breakup
Nonetheless, Katie announced her breakup in February 2019, which shocked the fans who were close to Katie. She made this announcement through her YouTube video, where she revealed what a painful moment it was. Katie had four years of relationship with Bryce as both were college couples.
However, Katie is positive as usual and understands that everything comes as a lesson in life. Moreover, she gives out tips and tricks for her fans on how they should cope with breakups.
Who is her New Boyfriend?
Katie never revealed the exact reason for her split with Bryce. However, since parting ways with him, Katie Austin has found herself in a new relationship sooner than expected.
This new individual's identity is still a mystery. However, we can see him appear now and then on Katie's Instagram. Most recently, Katie and her man appeared in a post where Katie's boyfriend kissed her on the cheeks.
View this post on Instagram
Katie seems happy in her new relationship. To be more precise, Katie is comfortable being herself with her new man.
Social Media Presence
Katie Austin is active mainly on Instagram and Twitter. She rarely interacts with her fans online but expresses gratitude for their support. Also, fans are intrigued by what this 28-year-old model has to offer next. Katie, with her aesthetic body, has caught the attention of thousands of people.
On Twitter, she shares her upcoming videos and news regarding fitness and wellness. However, it is an entirely different story on Instagram. On Instagram, she posts appealing pictures of herself and her toned body in various swimsuits. Likewise, Katie also puts pictures of her family and boyfriend.
But most importantly, she utilizes these social media platforms to promote her content to a broader audience.