Billy Gardell is an American stand-up comedian who was born on August 20, 1969, in Swissvale, Pennsylvania. His real name is William Gardell Jr. He later moved to Florida as a teenager, where he worked various odd jobs. One of his jobs was answering phones at the comedy club Bonkerz.
Please get to know more about Billy Gardell and his weight loss journey.
Later, he began performing at the club on open mic nights. Afterward, he was given a chance to open for George Carlin and Dennis Miller. Jackie Gleason, George Carlin, John Belushi, John Candy, and Richard Pryor are his main inspirations.
Gardell subsequently landed roles on television. One of his notable roles was Officer Mike Biggs on the show Mike and Molly. He also played Billy Colovida on Yes, Dear. In addition, he played the role of another police officer on My Name Is Earl.
Just recently, Gardell also appeared in the advertisement of A1C Ozempic. He is also very recognizable as the voice of Santa in Ice Age: A Mammoth Christmas.
Billy Gardell Weight Loss Journey
Billy Gardell has always been on the heavy side, but he believes his chubby physique has landed him a few roles. However, he was diagnosed with Type 2 diabetes which made him realize that he had to lose weight.
That is, if Billy wanted to live longer for his family. He turned things around and stopped drinking and smoking completely.
The actor then enlisted the help of a therapist and dietitian to keep his food intake on track. With discipline and determination, Billy was able to lose a whopping 70 pounds by 2015.
However, he did not want to stop there. He wanted to lose more weight. One of the reasons for this is that his knees were suffering from supporting all that excess weight.
In 2020, he enrolled in the Novo Nordisk transition program to treat his diabetes. The actor also began taking Ozempic, which he also endorses, as a non-insulin treatment for diabetes.
Current Weight: Before and After Looks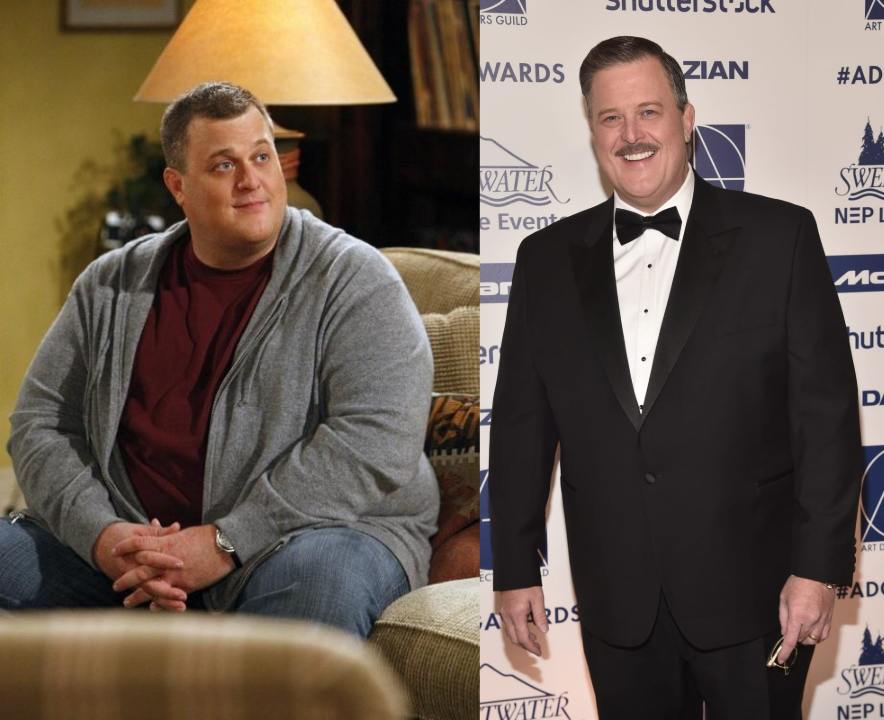 Billy's weight reached an all-time high of 350 pounds. Today, he weighs only 209 pounds. With that much weight loss, the changes in his appearance are indeed very noticeable. His family has continuously inspired him to stay fit and healthy.
Billy Gardel's hard-working and dedication have resulted in massive weight loss which is an inspiring example to all the fans over there.